WASE Open Water Diver Course
Leila Diving Center Olbia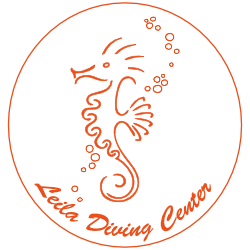 Achieving the WASE Open Water Diver certification takes four days. You'll learn allthe basic knowledge about scuba diving, including everything concerning the diving gear, and the tecnical fundamentals of scuba diving activities.
During the course, together with your instructor you will make:
4 dives in confined waters
4 sessions to develop your knowledge and skills
4 dives at sea
With your WASE Open Water certification, you'll be able to dive up to a depth of 18 meters with a diving buddy holding your same certification or with a more experienced diver, in conditions that will have the same characteristics of those you experienced during the course training.
Kids aged 10 to 14 can get a WASE Junior Open Water Diver certificate. The kids aged 10 – 12 certified as Junior Open Water Diver will be allowed to dive under the direct supervision of a Divemaster or a higher level  WASE professional, up to a 12 meters depth.
If the kids would like to do more dives after the course without a certified parent/accompanying adult, the support of a private guide will be required. (Courses for kids aged 10 – 12 anni depend on the instruction discretion.)
NOTES:
Max 4 students per course
Multi-language instructors
Discounts on the following courses
Request information
Contact us filling the form, we'll write back as soon as possible and provide all the details about your request.